Add Comments
Check-out the <Comment> screenshot example below to see how user comments are organized for sharing in the workflow. In order to share user comments on any electronic document, simply click the <Comment> menu item. Or you can just send comments by themselves in the workflow system with the <NoteStart> menu item. User name, time and date are included in sequentially ordered text boxes attached to the workflow file. Once applied & forwarded in the <Workflow>, flattened images cannot be altered, so they are a permanent record attached to the digital file. There are no limits to the number of comments in eDocPro: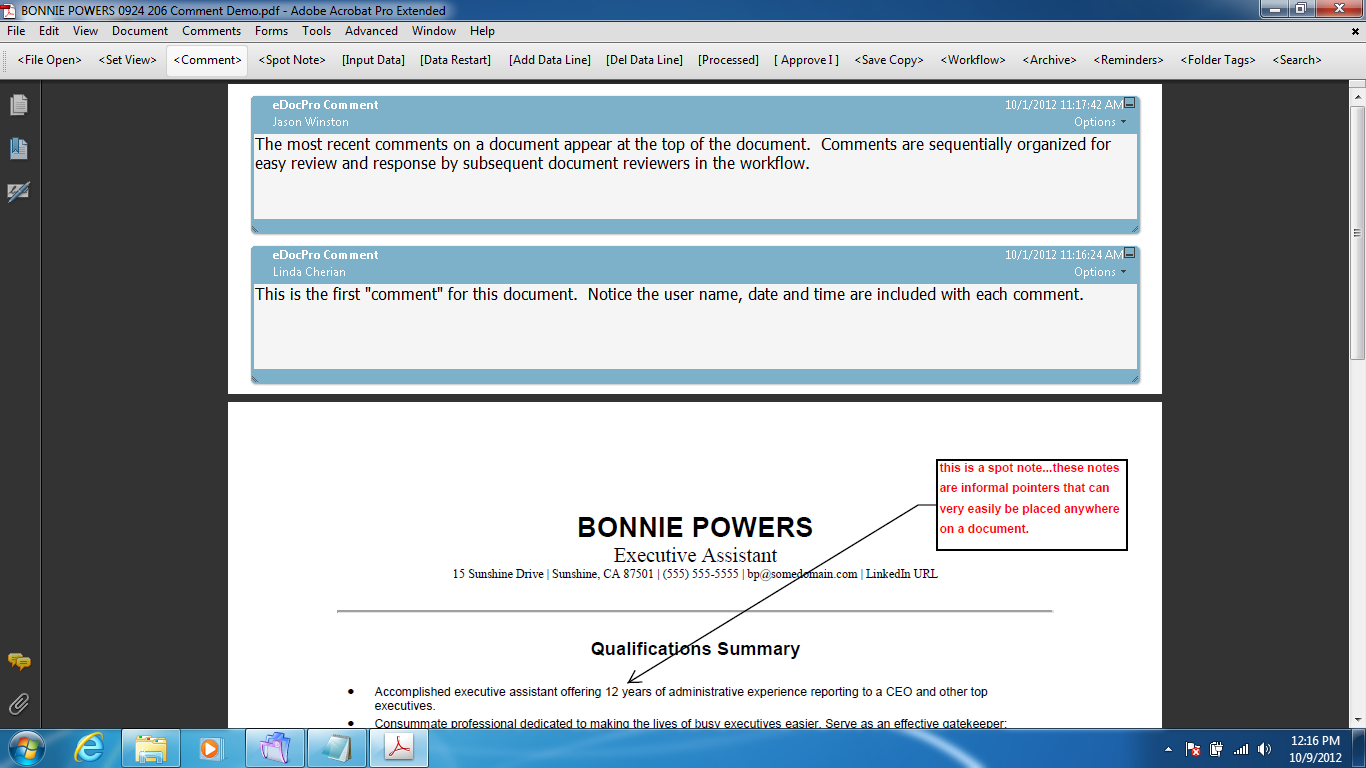 With eDocPro, you don't need to have a digital document to share comments with other users in your workflow system. See the eDocPro <NoteStart> screenshot example below for demonstration of how you can send free-form comments in your workflow: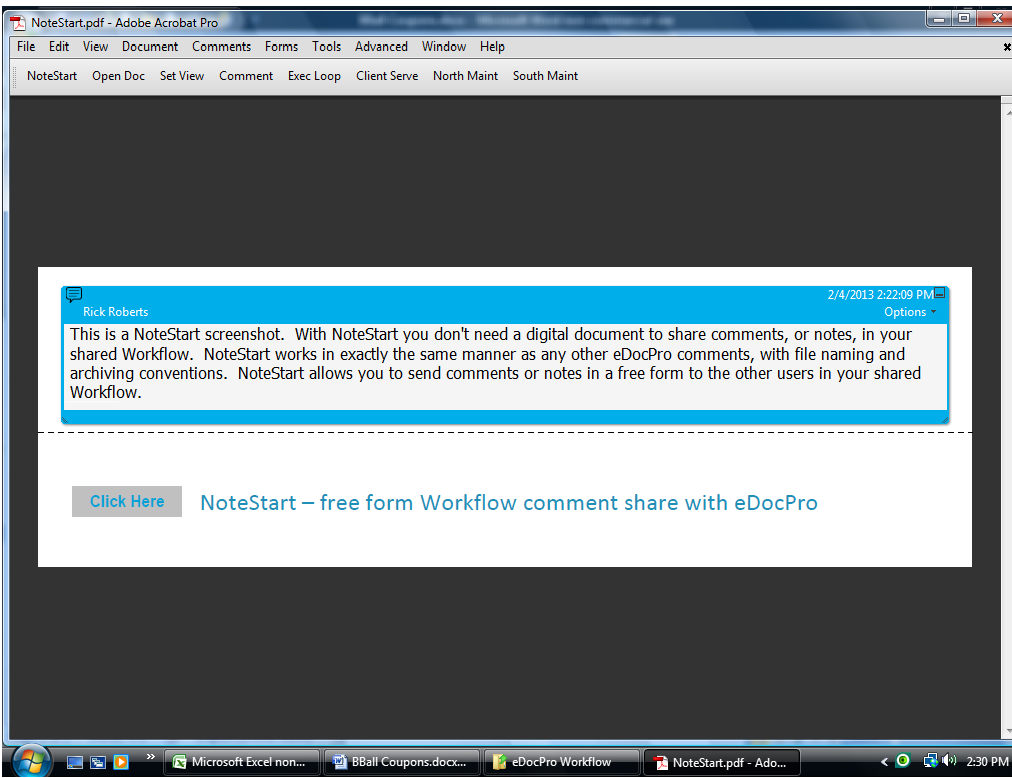 Read on to see more eDocPro menu-items such as Workflow, Add Data, and Approvals.