Add Data
eDocPro enables users to add data to any digital document. eDocPro can digitize your data for seamless integration with your existing enterprise or accounting systems. Get rid of those paper file cabinets! About half of your business partners are ready to send business documents electronically.
With eDocPro you can create "intelligent" digital documents and complete the processing of your business documents electronically; then finding those documents later is a snap with the <Search> menu option. We're going to use this scanned invoice as an example to demonstrate the functionality of eDocPro data input: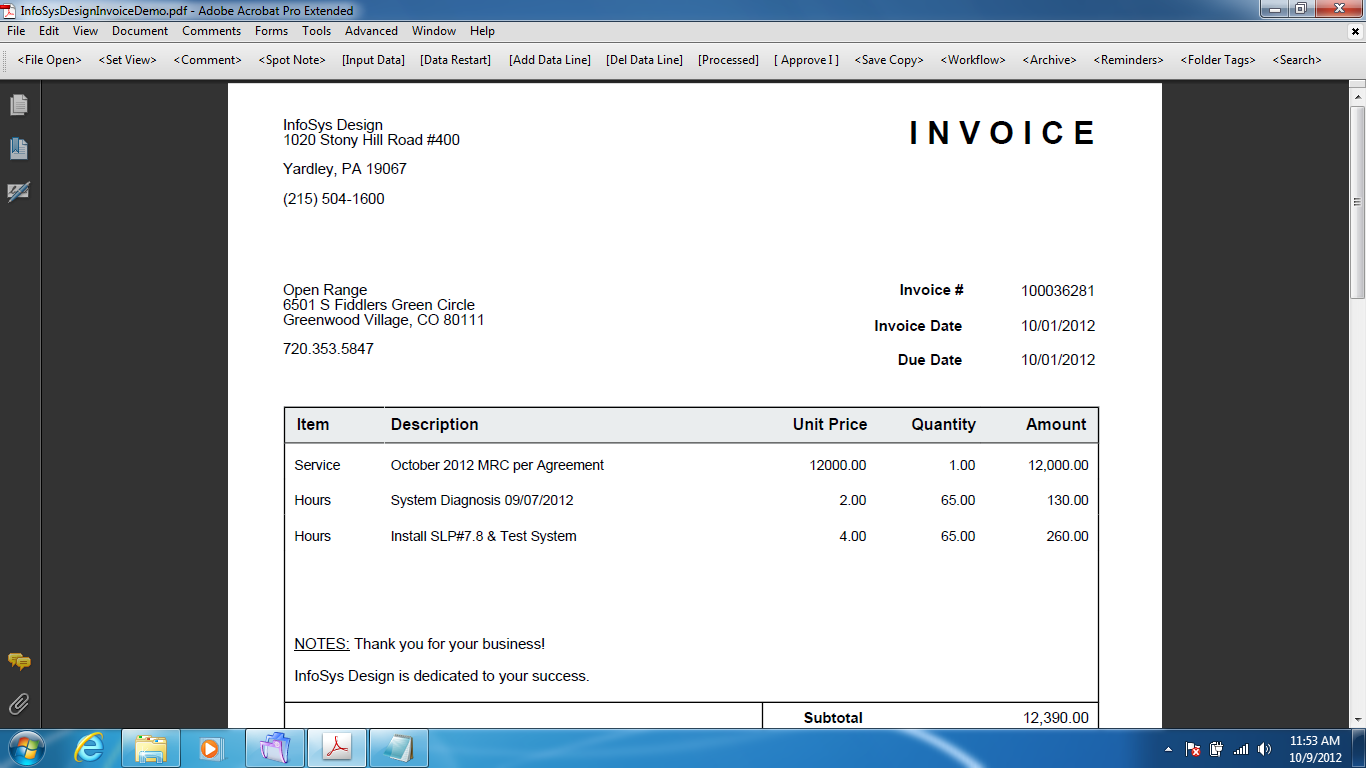 Now, in this next screenshot, the <Input Data> command has added the required data-input fields to the document. Remember, eDocPro designs the data field format and data-input validation according to your requirements.
Note that the user can add any multiple lines of data as needed on any document, and that the Total field is updated for each line Amount entered. Finally, note that you can have validation of any input field - in this example, the GL account code entered is invalid: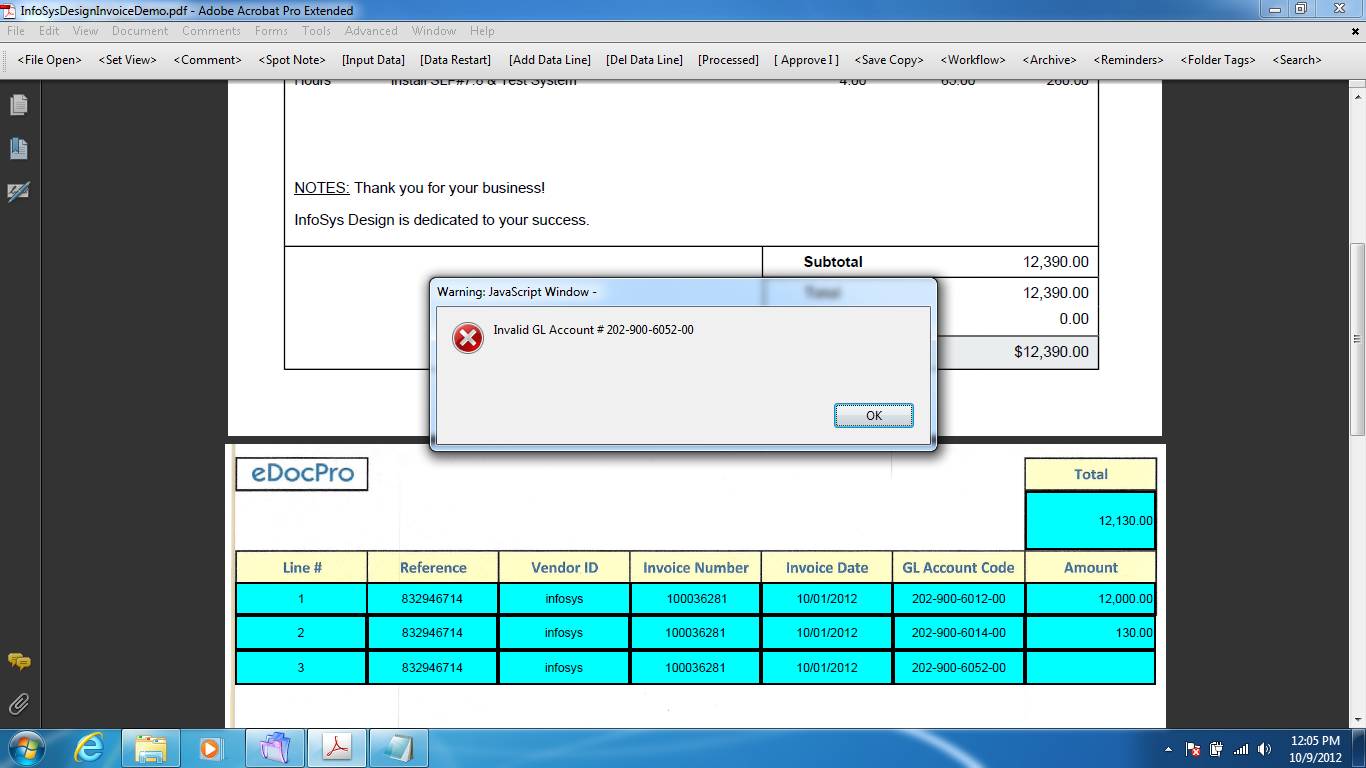 Once data-input is complete, the user is required to select the <Processed> command which will check the data-input for completeness. If any data-input fields are incomplete, the user will be prompted to enter that data. At this point the processor has signed & dated the document and data-input fields are validated & locked. The document is now ready for the approval workflow schema.
An important option for using documents in an automated workflow is whether to allow only one "original" electronic document for processing. eDocPro offers a unique solution that provides added document security with the "OnlyOne" option. With "OnlyOne", users are restricted to only allow one original electronic document for processing in the workflow. Note that users can also keep an electronic copy that is precluded from processing in the workflow system.
In this screenshot example the <Processed> stamp signature is applied to the document, and the user can select the <Workflow> command to forward the document-with-data to the next reviewer in the approval workflow.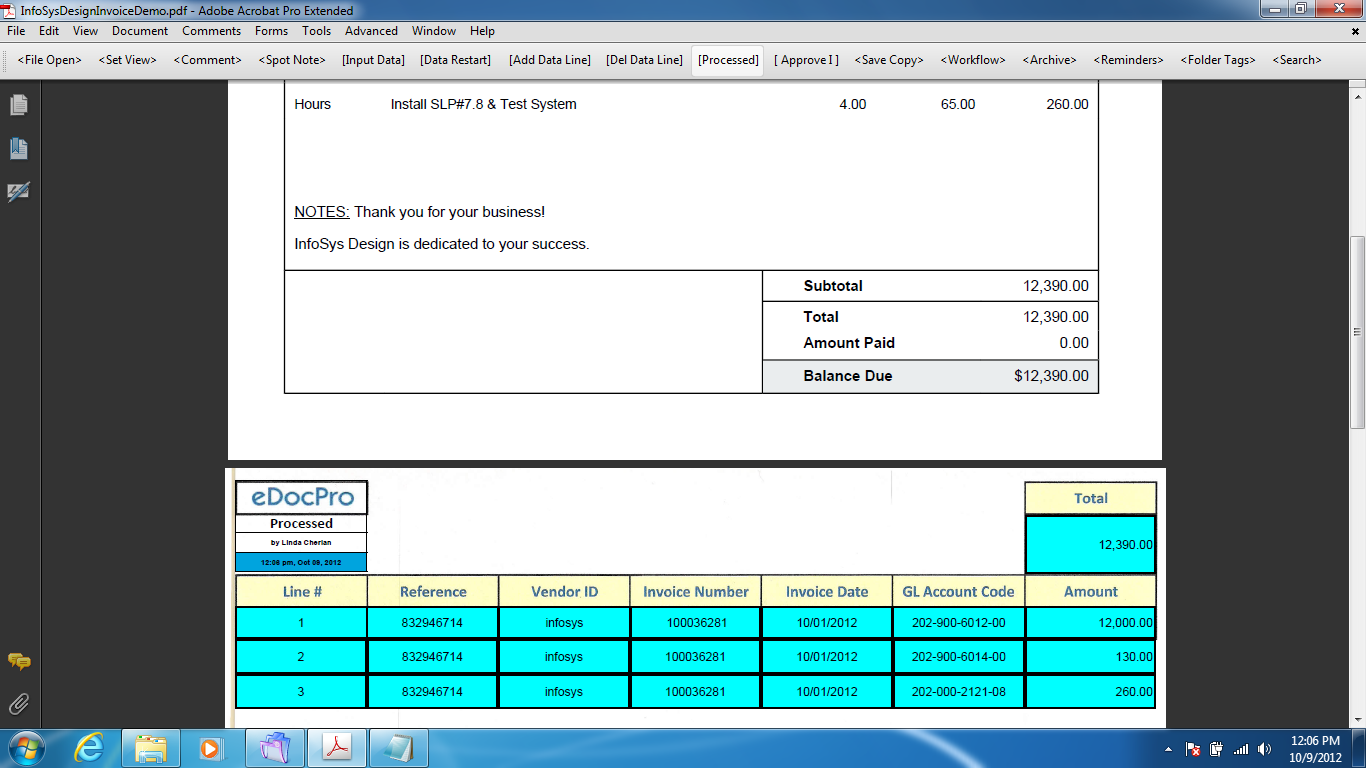 Please click "Approvals" to see more incredible functionality.